Profile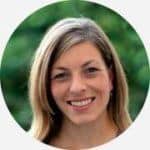 Gemma Chandratillake
Curriculum Vitae
Education

West Kirby Grammar School (1990-1997),University of Cambridge (1997-2001), Open University (2001-2005), Stanford University (2008-2011)

Qualifications

Undergraduate degree in Natural Sciences (Genetics), Masters in Molecular Genetics, PhD in Molecular Genetics, Masters in Genetic Counselling, American Board Certification in Genetic Counselling

Work History

University of Washington in Seattle, University of California in San Fransisco, Personalis Inc. in Silicon Valley, University of Cambridge and NHS Genomic Medicine Centre (East of England) (those are all since uni, I also waitressed, worked in nursing home, had an Avon round, had a paper round, and worked in a bank when I was at school and as a student).

Current Job

Education & Training Lead, East of England Genomic Medicine Centre (and Course Director for the Genomic Medicine Masters Programme at the University of Cambridge)

Employer
Favourite thing to do in my job:

Get people excited about genetics!

About Me:

Genetics, genomics, genetic counselling, generally waxing helical….

Read more

I was born in the Highlands, grew up near Liverpool, lived in the US for twelve years (Seattle and San Francisco), and now live in Cambridge.  I'm married with two kids (5 and 9), and a dog.  I love reading, films, eating nice food (but not cooking it!), arty things, and talking about genetics.

My Work

I work to implement genomic technology into routine patient care. My job is to teach NHS staff (doctors, nurses, pharmacists, dentists, scientists) about genetics and how it can help them provide better care for patients.

Read more

After years of genetics being mostly in the realm of scientific research, a really exciting thing has happened since 2012 when the government decided to launch the 100,000 genomes project (https://www.genomicsengland.co.uk/).  This project has paved the way for genomics to be used far more widely within routine NHS care.   From this year the NHS will be using genomics to find answers for patients with rare genetic diseases, many of whom have been waiting to find out what is causing their symptoms for years.  We are also starting to use genetic tests to help us personalise the medicine that we prescribe; instead of everyone getting the same medicine, we will use genetic tests to tell us which medicines will work for which people, what dosages they should have, and whether they are likely to get any dangerous side effects.  The problem is that most healthcare professionals (doctors, dentists, pharmacists, nurses, etc), have very little, or no, training in genetics.  That's where I come in; my job is to teach everyone who works for the NHS in the East of England and East Midlands about genomics.

My Typical Day:

Lots of emails, lots of visits to hospitals and colleges, lots of talking!

Read more

My job is all about communication so I write a lot of emails, speak at meetings, present at conferences, produce informational materials and websites, talk to journalists, etc.  When I'm not communicating about genetics, I'm organising ways of communicating about genetics.

What I'd do with the prize money:

Donate it as prize money for a schools innovation project to do with rare genetic disease.

Read more

I am involved in running a Rare Disease Festival in December with Cambridge Rare Disease Network (http://camraredisease.org/index.php/about/).  The aim is to raise public awareness about rare genetic diseases, and the challenges that people who have them face.  We are hoping to run a big competition for school students to design some solutions for some of these challenges, and link the students to companies who can help bring these ideas to life.  I would donate the money as a prize for the competition.
My Interview

How would you describe yourself in 3 words?

passionate, compassionate, feisty

What or who inspired you to follow your career?

When I was a teenager, one of my friends' dad had Huntington's disease and talking with her about whether she would have testing for it or not got me thinking about genetics, both from the science side, but also how genetic diseases affect people and how people make decisions to do with their genes. When I was at a crossroads in my career, I had an amazing mentor called Beth Crawford, whose energy for helping people with genetic disease was really inspiring. Now, I'm very inspired by Professor Dame Sue Hill DBE, the Chief Scientific Officer of NHS England - it has been amazing to watch her work on the 100,000 Genomes Project, she knows how to get a big job done!

What was your favourite subject at school?

Chemistry and Art

What did you want to be after you left school?

A scientist

Were you ever in trouble at school?

Yes - I was quite a difficult student. I behaved badly due to boredom and as an attempt to not get picked-on for being a swot.

If you weren't doing this job, what would you choose instead?

Something creative...

Who is your favourite singer or band?

Ash

What's your favourite food?

Steak and chips, or a Sri Lankan curry

What is the most fun thing you've done?

Swimming with turtles, penguins, and sea lions in the Galapagos.

If you had 3 wishes for yourself what would they be? - be honest!

Being happy, being healthy, making a difference

Tell us a joke.

I'm really rubbish at jokes, don't put me on the spot!
My profile link:
https://ias.im/u.173005
---
---